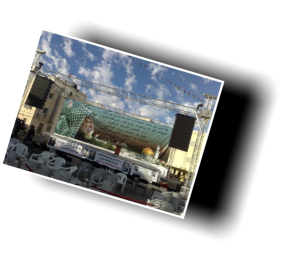 Antarelectronics Audio has wealth of experience setting up, and operating sound systems, indoors, and out. We have been responsible for highly acclaimed performances by many Palestinian artists and local dance groups, and international artists.
We have supplied sound systems for The Palestinian international festivals, The Sabastia International festival, Bethlehem 2000 Project, Bethlehem Christmas Festival, Rock to Bethlehem Festival,  Theaters press Conferences, Concerts,  Fashion Shows Highland Games, Car Launches, Fireworks Shows, Charity Balls, Rallies, Cookery Demonstrations, Street Parties, Rooftop Parties and many others.
We have a huge range of equipment to suit different applications.
You can hire it to set up, and operate yourself, or with our experienced personnel to deliver, set up, and expertly operate it for you.
We don't supply fixed system packages, instead we tailor each system to suit your performance, event, and venue sound system design & consultancy.
Antarelectronis Audio is happy to offer full technical planning, or just a bit of helpful advice.
Antarelectronics Audio's experienced professional team install sound equipment for theaters, recording studios, churches, offices, concert halls, and nightclubs. We take pride in providing a personal service, to a professional high standard of safety, and neatness. We design and supply custom flying systems, trunking, and cabling, meeting or exceeding statutory safety requirements, and all covered by specialist insurance.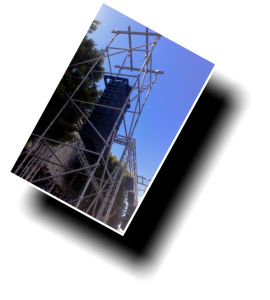 We take Pride in our ability to consistently go beyond our customers expectations. Integrity is the silent watchdog that keeps us focused on doing what is right for both our company, and it's customer's everyday. Excellence is the direct result of a team effort.