Exibitions Trade show products and services
Your integrated solution
Antarelectronics is dedicated to providing you, not only the best possible trade show exhibit, but the best overall trade shows experience from partnering to create a great design to managing your trade show assets year after year.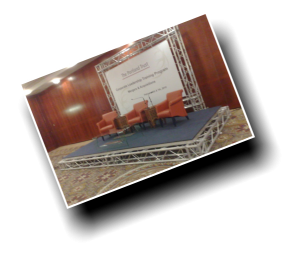 Antarelectronics tailors each exhibiting solution to meet your unique trade show and event marketing objectives and logistic requirements. We use the latest technologies, the highest quality materials and our people are among the most talented in the trade show industry. That means compelling and precise graphics, easy installations, intelligently designed cases and crates, and trade show exhibits and services that integrate seamlessly.
From 10 ft. exhibits to full-scale custom modular trade show booth systems, Custom Rentals offers a wide range of affordable display options kept in-house specifically for rental use, available even at practically the last minute. Custom Rentals also provides flexible, long-term turnkey rental programs that will solve your issues of storage, refurbishment or obsolescence of your exhibit booths
Come to us when you need a trade show Exhibit Booth, Display or Stand rental that doesn't look like a rental. We specialize in exhibit designs that stand out on the trade show floor. Find out more about our Custom Exhibit Design ability right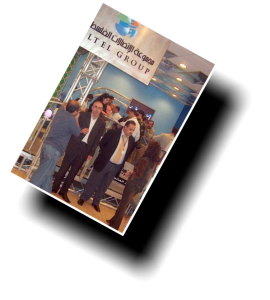 At our companys design site. We offer you Value high quality at a lower cost Dazzling graphics is what give your exhibit rental pizzazz. We can produce the graphics you need from eye-catching pop-up banners to huge graphic signs that will pull customers to your trade show rental exhibit.
Our talented designers will work hand-in-hand with you to design trade show display graphics that will tell your company's story. Our graphics will stand out on the exhibit floor while blending seamlessly into your trade show exhibit booth rental.
For graphic signs, architectural lettering, murals, illuminated graphics, and any other trade show display graphics you may need point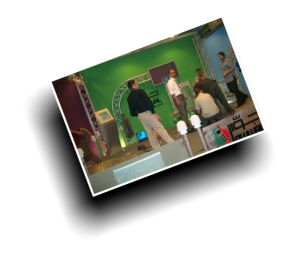 Accessories help your trade show exhibit pay off. Rent from us whatever accessories you need . . . PC computers, laptops, audio-visual equipment, video projectors, display screens, literature / brochure stands, lighting and fabrics. We will deliver the accessories and set them up for you. Our quality is unparalleled in the trade show arena.
The accessories rentals for your trade show are too important to leave to chance. Custom Rentals specializes in helping you choose the right accessories for your trade show exhibit. To get started, please email us or call us. Get started on your accessories rentals for your next trade show exhibit booth today!
One of the ways to enhance your booth is to use trade show lighting. With the right exhibit lighting,
you can make the audience stop and take notice of your company, effectively piquing the interest of new and potential clients. There are many aspects to take into account when creating the right trade show lighting effect. Such factors are the venue's ceiling height, the wash of the existing light of the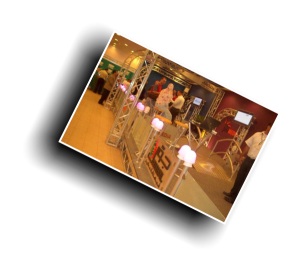 building, and any limitations the venue may have. The easy look that you wanted to create does not sound so simple anymore. This is where Antarelectronics can come in and help! We can determine the exhibit lighting requirements that you need while taking into account all of the other determinants to make the ideal trade show lighting that meets your requirements.
Exhibit Lighting Simplified by Antarelectronics Experienced Professionals
Antarelectronics team has extensive experience in exhibit lighting. Collectively we have set up trade show lighting in almost every convention center, major ballroom and exhibit hall in this country. Antarelectronics has all of the important information on these venues, such as dimensions and any exhibit lighting regulations that allow us to effectively determine how to set up your trade show lighting. With our experience in exhibit lighting, you will feel secure in your trade show lighting equipment, which will allow you to focus on the other aspects of your show.